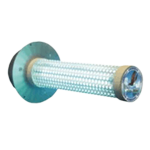 Ultraviolet light kills bacteria and mold growing on your indoor coil before they are circulated throughout your home. UV lamps are installed near your existing indoor coil and work diligently to rid your home of the bacteria, viruses, mold and germs that impact your home's health. We install 1 or 2 lights per indoor coil, depending on the size of the coil.
---
The Guardian Phi-Cell Air Cleaner
Parents are conscientious about their families' well-being and business owners are concerned about the environment they provide for their customers and employees. Why not invest in the most important thing in everyone's life: their health. With the different types of viruses, allergens, VOC's, and other pollutants circulating in the air, it becomes very difficult to maintain a clean environment. Indoor air pollution can be one of the most dangerous pollutants to endure. This is due to the amount of cleaning agents, VOC's, and other chemicals stored within the household. Not to mention viruses and airborne germs that are passed from one person to another by coughing and sneezing. All of these emitting chemicals and viruses can generate serious health issues. With The Guardian Phi-Cell UV air cleaning systems you can rest assure that your home or place of business will provide one of the cleanest and healthiest environments available.
These air cleaning systems are top of the line. They were proven to reduce (99.9%) of surface bacteria and viruses, reduce over 80% of VOC's, 97% in airborne mold reduction, and 99% reduction in Listeria, Ecoli, Bird-flu, and H1N1 viruses. Even though this product is well known in hospitals and the food service industry, it can be installed in any commercial or residential application. Keeping your family, friends, employees, and customers healthy is the key to a happy and healthy relationship. Try one of the RGF Phi-cell air cleaning systems today and see how a clean environment can make a difference in your life.
Click here to learn more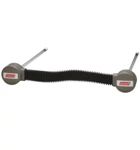 Ultraviolet Air Treatment System
View Brochure
Model Family: S1-CUVC*****
Germicidal rate: Kills up to 99% mold spore growth
Warranty: 5-year parts and 1-year bulb and power assembly limited warranties
Manufacturer's Stated Benefits:
Continuously cleans the coil and drain pan.
Neutralizes mold, bacteria, viruses and pollutants.
Silent operation
Cleanses coil to prevent buildup from limiting cooling efficiency.
Efficient 24 x 7 operation means your indoor air is being cleaned so your family will feel their best when allergy season is at
Extremely low maintenance -- germicidal lamp needs to be changed every 9,000 hours (approximately every 12 months).
Long life bulb includes 1-year warranty.